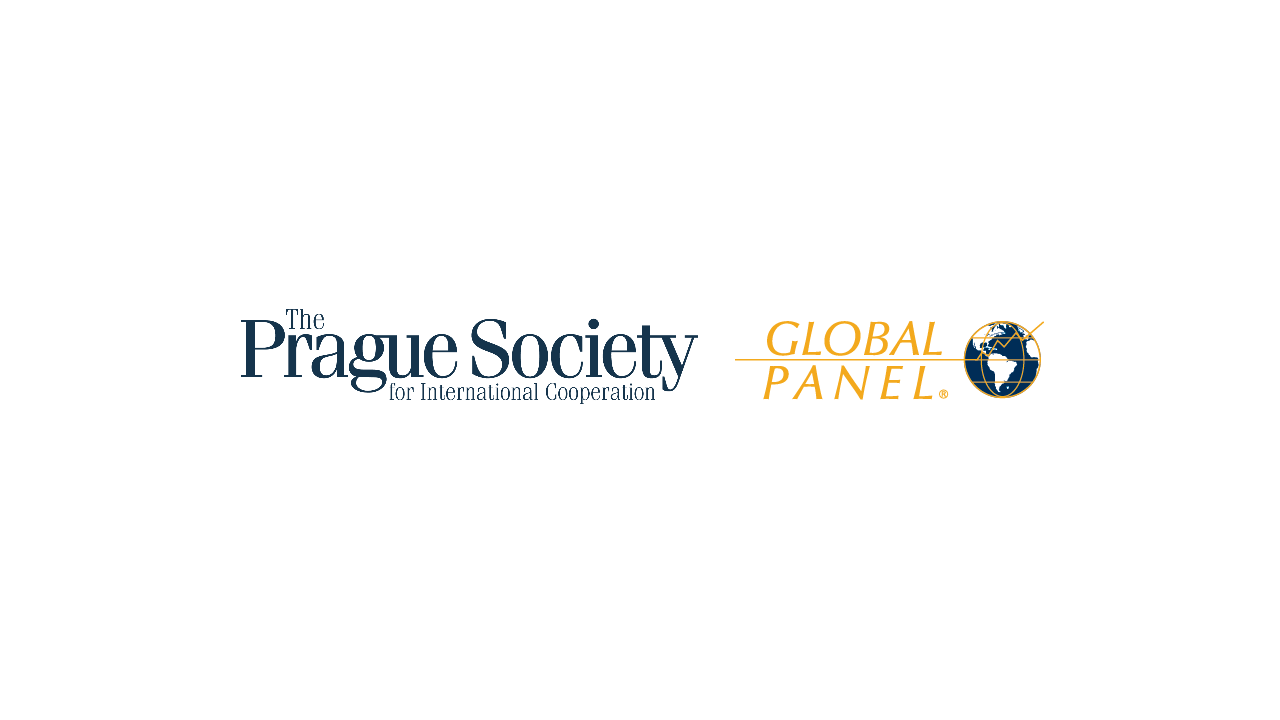 "Valentina says you have sympathetic eyes. We will happily join you and Barbara (Day) for dinner."
And so began my near three decade long friendship with Valentina Pankina and Boris Dimitrievich Pankin – the highest ranking Soviet diplomat to stand with Mikael Gorbachev against the attempted putsch in 1991. Today he turned 90.
We had met earlier – during negotiations – when I was a junior nothing sitting in the corner of the room during serious negotiations. I was just a bit player. But on that day, we became friends.
He later became Soviet Foreign Minister and Russian Ambassador to the Court of St. James (the United Kingdom). As the last Soviet Ambassador in Prague, he stood down the StB. As Foreign Minister he established diplomatic relations with the State of Israel.
He later became Honorary Chair of the Society for International Academic Cooperation – then an NGO affiliated with the University of Mannheim in Germany. He would join the Global Panel Foundation as a Member of the Board of Advisors.  And join us at numerous off-line negotiations – and at public events too –  lending both insight and prestige.
Ambassador Pankin is a living Zeitgeist. A man who took risks. A man who stood his ground. A man who gave up his career in protest of the Russian war in Chechnya. He believed in the changes. In Glasnost. In Perestroika. And made it unmistakably clear that he would not put up with a coup d'etat against Gorbachev. The road to democracy had come – and he was an ardent supporter.
I remember his interactions with students in Prague, Berlin, Stockholm, in New York – and other places too. The students were fascinated by this living legend. A man of deep words and thoughts. He collected them in his book, "The Last Hundred Days of the Soviet Union" – where his vignettes came into full view.
It included his 8 years as Ambassador to Sweden from 1982-1990. He had been sent to deal with the "Whiskey on the Rocks" incident – when a Soviet Whiskey Class Submarine became stuck in Swedish waters some 10km off Karlskrona. It was a huge international scandal. Not only did he clean up the mess, He became loved by the Swedes and remained as the longest serving Soviet Ambassador to Sweden.
Today at 90 – Mr. Foreign Minister, Mr. Ambassador – I send you the finest of wishes – friendship and the indebted greetings of the many people whose lives you helped – who were moved by your vision.
You were a reformer and journalist – and the Prague Society and Global Panel Foundation – the Czechoslovak people too – hold you in the very highest regard.
We send Valentina – a former diplomat in her own right – our finest wishes too. And from me – a bigger than usual hug.
Happy 90th to you in Stockholm.
The world will always owe you a debt of gratitude.
Spaceba Bolshoi – my dear friend Boris Dimitrievich – I owe you a debt of gratitude too.
━
Prof. Marc S. Ellenbogen
President, the Prague Society
Chair, Global Panel Foundation
Member of the National Advisory Board, US Democratic Party (2004-2010)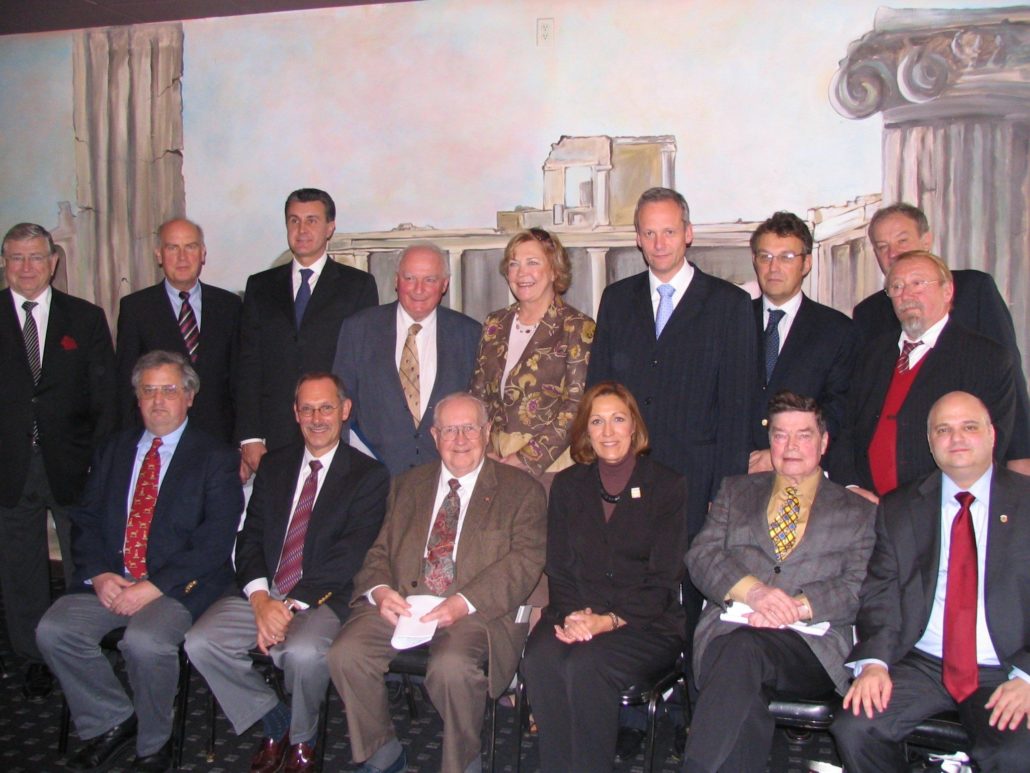 Global Panel America kickoff event hosted by the Governor of Ohio, Columbus, Ohio, 2007.
First row, from left to right:
Hon. Yossef Bodansky – fmr. Senior Advisor of the Congressional Task Force on Terrorism and Unconventional Warfare (1988-2005), USA
Hon. Dov S. Zakheim – fmr. under Secretary of Defense and Comptroller of the U.S. Department of Defense (2002-04), USA
Hon. Frank Heath – fmr. Vice-President at Westinghouse, USA
Hon. Jennifer Brunner – Associate Justice of the Ohio Supreme Court (2021-), fmr. Ohio Secretary of State, USA
Amb. Boris Pankin – fmr. Foreign Minister of the USSR, fmr.  Ambassador to the Court of St. James (UK), Russia
Prof. Marc S. Ellenbogen – President of the Prague Society, Chairman of Global Panel Worldwide, fmr. Member of the National Advisory Board of the US Democratic Party (2004-2010)
Second row, from left to right:
Hon. Henrikas Juškevičius – fmr. Assistant Director-General of UNESCO (1990-2001), fmr. member of the Television Commission of the Internal Olympic Committee – responsible for the 1980 Moscow Olympics, Lithuania
General Dieter Stöckmann – fmr. Commander in Chief Allied Forces Central Europe, Germany
Prince Radu de Hohenzollern-Veringen – Romania
Hon. Edvard Outrata – fmr. Vice President of Senate, fmr. President of the Czech Statistical Office, Canada
Hon. Barbara McDougall – fmr. Foreign & Finance Minister, Chairwoman of Global Panel America, Canada
Hon. Cyril Svoboda – Chariman of the Government Legislative Council (2007-08), fmr. Foreign Minister, Czech Republic
Hon. Ryszard Schnepf – fmr. Deputy Minister of Foreign Affairs (2007-08), fmr. Ambassador to the United States, Poland
Hon. Martin Palouš – fmr. Permanent Representative to the UN (2006-11), fmr. Deputy Minister of Foreign Affairs, Czech Republic
Hon. Vladimír Laštůvka – fmr. Chair of the Foreign Affairs Committee of the Czech Parliament (1996-2006), fmr. anti-communist dissident having spent 3 years in jail, Czech Republic