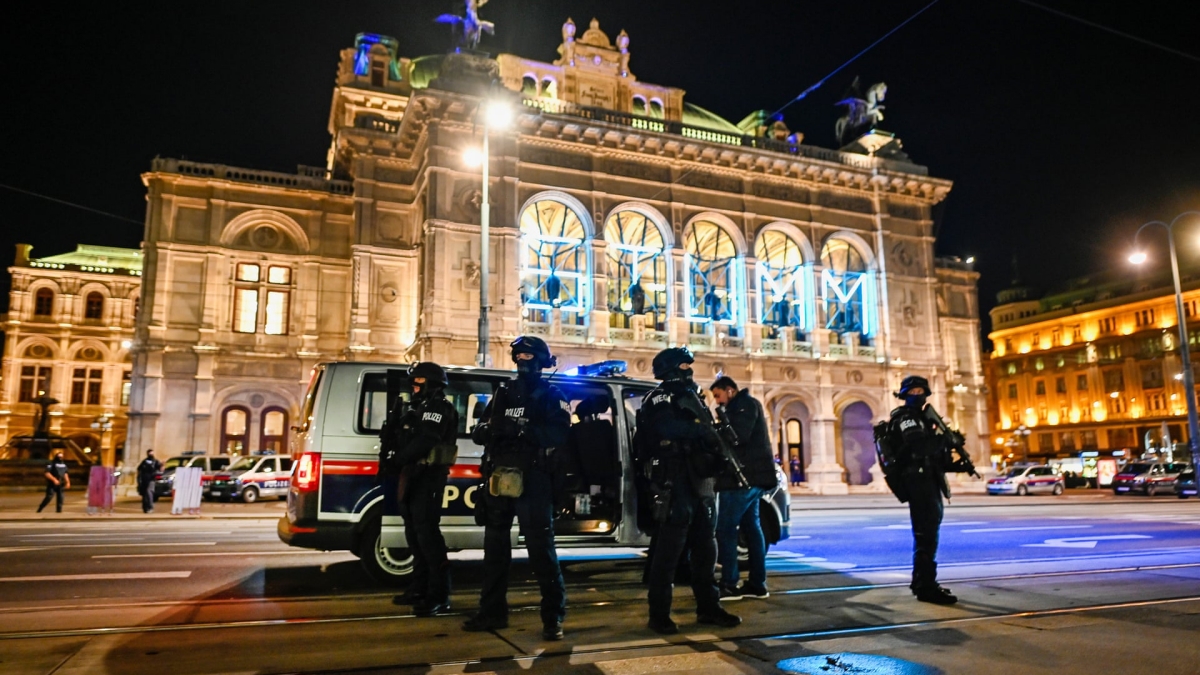 Four people were killed, and 15 others injured in a shooting in the centre of Vienna on Monday, November 2.
According to the Austrian police, the incident started at about 20:00 (19:00 GMT), nearby the Seitenstettengasse synagogue when a man armed with an automatic rifle, a pistol and a machete opened fire on people outside cafes and restaurants. Members of the special forces quickly arrived at the scene; however, the perpetrator managed to shot and critically wound several people, including one policeman. The suspect was killed at 20:09 near St Rupert's Church. 
The government has announced three days of national mourning. Chancellor Sebastian Kurz stated that the Austrian people "will never allow themselves to be intimidated by terrorism". 
"There was an attack that in its coldness was the worst in our history. We are thinking of all injured victims who are fighting for their lives," Austria's President, Van der Bellen said, adding the attack "was obviously to attack everybody in a free society".
We would like to express our deepest condolences to the families of the victims. Our thoughts are with the people of Austria and everyone affected by this disgraceful act.