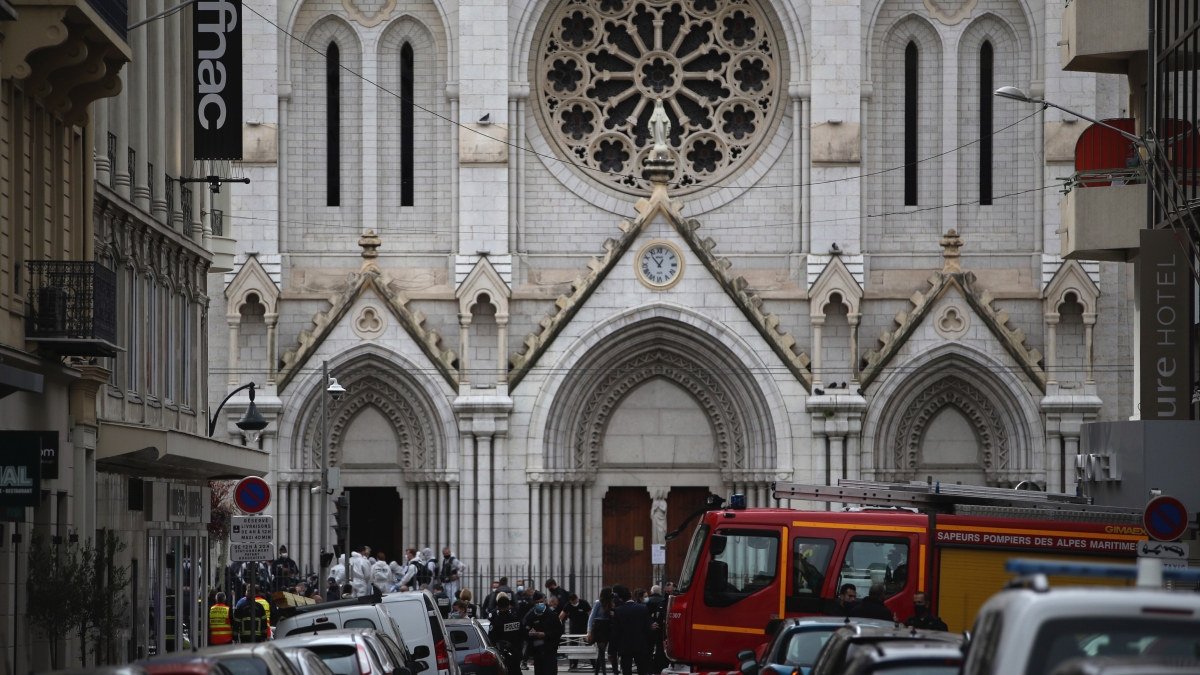 The Prague Society and Global Panel Foundation stand in solidarity with France, following the recent terrorist attack orchestrated in Nice.
In the quaint city of Nice, terror struck again in France at the hands of an Islamic-fundamentalist. A 21 year old Tunisian born national was reported to have cried out "Allahu Akbar" (God is great) repeatedly, as he carried out the slaying of three French innocents, whom had been visiting the Notre-Dame basilica in the southern city; Lives cut horrifically short by an extremist who sought to spread his own warped interpretation of Islamic ideology.
On visiting the Basilica, French President, Emmanuel Macron was quoted as saying: "If we are attacked once again it is for the values which are ours: freedom, for the possibility on our soil to believe freely and not to give in to any spirit of terror." Since then, further bloodshed has seen a Catholic priest gravely injured in Lyon. These cowardly attacks follow on from the murder earlier this month of a teacher was beheaded in a Paris suburb after showing controversial cartoons of the Prophet Muhammad to some of his pupils.
French interior minister, Gérald Darmanin has said "We need to understand that there have been and there will be other events such as these terrible attacks," Darmanin continues, "We're at war against an ideology, Islamist ideology", upon being asked if further attacks would be likely; France is already at its highest security threat level since the atrocities resulting from the Nice knife killings.
As France comes to terms with the number of attacks in recent years, the likelihood of imminent change will be viewed by many as ambitious. The fight against terrorism is not at an end and International Cooperation along with dialogue between global leaders are necessary to assist nation states to counter the threat of extremism and enforce democracy and free will.
Alex Huskinson